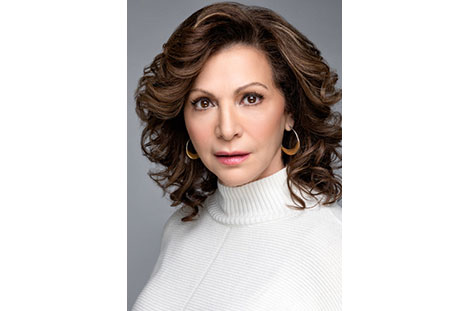 Karen Notare, soprano, classical, musical theater, opera
School:

Tony Award Winning Paper Mill Playhouse
Gill St. Bernard's School
The International Purnell School

Location:

Flanders, New Jersey, USA
Milburn, New Jersey, USA

---
Hailed by critics from the London Times and London Financial Times for her "compelling stage presence, formidable technique, tireless energy, gorgeous and expressive tone with radiant high notes".
Ms. Notare has been featured numerous times in the national publication Opera News as one of opera's most exciting singing actresses. Internationally, she has performed with the Istanbul Philharmonic in a concert of Strauss and Wagner for an international broadcast ; Giulietta in "Tales of Hoffman" with Opera de Nice; "Mimi" in "La Boheme" with Opera de Nice, Lisbon Opera and Operto Opera, Portugal; "Salome" with Opera Ireland and the Spier Festival in Capetown, South Africa; "Santuzza" in "Cavalleria Rusticana"with Opera New Zealand in Auckland, New Zealand. She has appeared with the Royal Danish Opera as "Tosca" and "Madama Butterfly"; "Tosca" with Opera Zuid in the Netherlands; Cologne Opera; Dusseldorf Opera; Frankfurt Opera; Oper der Stadt Bonn; England's Opera North; Verdi's "Lady Macbeth" with Opera Ireland in Dublin; "Lisa" in "Pique Dame" with Oper der Stadt Bonn; "Donna Elvira" in "Don Giovanni" with Oper der Stadt Bonn, Staatstheater Essen, and Staatstheater Bremen. Puccini's "Manon Lescaut" in a new production created for her by Gian-Carlo Del Monaco and Michael Scott at Oper der Stadt Bonn. "Manon Lescaut" at the Manola Theater in Malta. "Mariella" in "Il Piccolo Marat" with the Wexford International Opera Festival; "Zaza" by Leoncavallo with the Wexford International Opera Festival; "Desdemona" in Verdi's "Otello" with theHong Kong Opera; "Aida" with Oper der Wiesbaden; and the Hong Kong Opera.
Ms. Notare is a seasoned artist. She has performed extensively in the United States and her engagements have included: "Marguerite" in "Faust" with Opera Baltimore; "Madama Butterfly" with the Summer Opera in Washington,D.C.; "Aida" with New Jersey State Opera; Illinois Opera. "Tosca" with Connecticut Grand Opera, Miami Opera, Portland Opera in Maine, Mobile Opera, Opera Omaha. "Queen Elizabeth" in Donizetti's "Maria Stuarda" with the Boston Lyric Opera. "Iris' by Mascagni with Teatro Grattacielo at Alice Tully Hall in New York City. "Madama Butterfly" with the New York City Opera National Company, Lake George Opera, Chicago Opera Theater, Michigan Opera Theater, Illinois Opera, Miami Opera. "Giorgetta" in "Tabarro" and "Lauretta" in Gianni Schicchi" with Connecticut Grand Opera. "Mimi" with the Sarasota Opera, "Leonora" in "Il Trovatore" with Dallas andFt. Worth Opera, "Micaela" with Austin Lyric Opera and with the Augusta Opera.
Miss Notare is an accomplished concert artist. She has sung "An Evening of Italian Opera" with the Pittsburgh Symphony; Verdi's Requiem with the Eastern Connecticut Symphony and the Orquestra de Oporto in Oporto and Lisbon Portugal; Verdi's Quattro with the Kolner Rundfunk Orchestra in Cologne, Germany; Opera Concert Performances with the Beethovenhalle Orchestra in Bonn, Germany; "La Vida Breve" with the Cincinnati Symphony Orchestra under the direction of Jesus Lopez Cobos which was made into a recording; "Tosca" with the Kalamazoo Symphony; "Madama Butterfly" with the Rockford Symphony in Illinois; A Christmas Concert at St. Paul's with the Augusta Opera. She has performed at the Smithsonian Institute in Washington, D.C. in a concert honoring "Women in the Arts"; "An Evening of Italian Opera" with the Hong Kong Philharmonic; An Evening of Strauss and Wagner with the Istanbul Philharmonic Orchestra.
Miss Notare won full scholarships to two prestigious New York conservatories: The Manhattan School of Music and The Juilliard School of Music. She chose to attend The Manhattan School of Music in New York City where she received her degree. She has been the recipient of numerous national and international awards for her singing including: The National Richard Gold Award, the first recipient of the Martin Segal Award for "Most Promising Artist" from the Lincoln Center for the Performing Arts in New York City; First Prize Gold Medalist in the International Puccini Concorso in Lucca, Italy; three time winner of the National Puccini Foundation Award in New York City presented by Licia Albanese; National William Mattheus Foundation Award for several years; New Jersey Lyric Opera's "Most Promising Singer" Award; Lake George Opera's "Artist of the Year" for her performance of "Madama Butterfly; Semi-finalist in the International Pavarotti Competition; Finalist in the International Maria Callas Competition; Wexford International Opera's "Vocal Star of the Festival". Ms. Notare's photo as "Zaza" was chosen as the Publicity Photo for Advertising the Wexford International Festival. The same photo was chosen for the cover of Stanley Cavell's book "A Pitch of Philosophy" which was published by Harvard University Press. Ms. Notare has conducted summer master classes in voice and opera theater in Verona, Italy in the Italian language.
Not only is Ms. Notare an acclaimed performer but she has been the recipient of numerous awards for her excellence in music education: among them NJEA/WBGO'S "Jazzy Music Teacher of the Year" and the recipient of the Chu Foundation Award for three years.
Ms. Notare is a seasoned and licensed New Jersey music educator who has educated students in music from pre-k to the professional level. She was the music director of Villa Walsh Academy – grades 7-12 ; The Music Director for St. Virgil's School in Morris Plains, NJ; Voice and Music Teacher for 4 years at Mendham High School in Mendham, New Jersey; Music Director for Unity Charter School in Morristown, NJ; Ms. Notare was chosen and served as the Roman Catholic Paterson Diocese's Children's Choir Director. Ms. Notare has been the private voice teacher at Gill St. Bernard's School in Peapack, New Jersey for 7 years and counting; Private Voice Teacher at The International Purnell School in Pottersville, New Jersey for the past 5 years. She was a professor of voice and taught a course for integrating music into the classroom for three years at County College of Morris in Randolph,NJ. Ms. Notare developed and directed "Rise & Shine"… a summer music theater camp for young people for five years. She has been the director of The Summer Musical Theater Program at Union County College in Cranford, NJ for three years. She is a faculty member of The Musical Theater School and Summer Conservatory of the nationally acclaimed and Tony Award winning Paper Mill Playhouse in Millburn, New Jersey for nine years and counting. The Paper Mill chose Ms. Notare to complete a program for Universal Design Learning. She has had experience and success teaching performing arts to people with disabilities. Ms. Notare has coached new and experienced teachers and singers. She has worked with corporate business executives from Pfizer, Merck, and Johnson & Johnson in voice and presentation skills. She is a professional voice over artist as well as a professional actress who has performed works on camera and for such organizations such as The New Jersey Transit Authority. She maintains a private vocal and beginning piano studio at her home in Flanders, New Jersey.