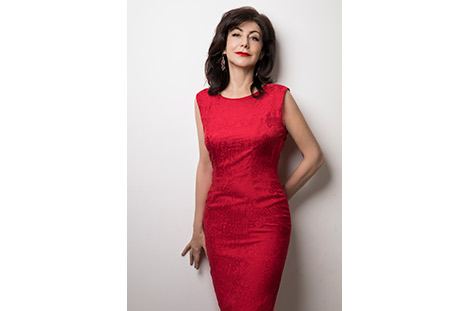 Lubov Stuchevskaya, soprano
School:

Private Studio

Location:

Italy

---
Lubov Stuchevskaya is an internationally renowned soprano and vocal coach. She studied in London at the Opera School at the Royal College of Music as well as with such such world famous singers as Mirella Freni, Ileana Contrubas, Giuseppe di Stefano, Luigi Alva, Nikolai Gedda and many others.
Her repertoire includes major roles of drammatic repertoire such as Turandot, Tosca, Aida, Salome, Isolde, Electra, Brünhilde, etc. As a coach she collaborated with Natalie Dessay, Simon Kinleyside, Henriette Bonde Hanson, Veronica Gioeva. Amongs her pupils are such world famous singers as Tomas Tomasson, Jean Teitgen, Petri Lindroos, Julia Gertzeva and many others.
Ms.Stuchevskaya taught at the Royal College of music in London and the Royal Flemish Conservatoire in Antwerp. She works on both classical and non classical vocal emission, musical interpretation and correct usage of a speaking voice. She gives lessons in person and online in five languages - English, Italian, French, Russian and German.